Welcome to M2 Contracting Group
M2 Contracting Group is your one-stop solution for all your home renovation projects allowing us to coordinate and integrate all phases of your project more seamlessly. This approach saves you both time and money by eliminating the frustration of working with separate contractors. Whether your home project is a small renovation, complete remodel, or new addition, we pride ourselves on our attention to detail and are committed to keeping our customers happy and informed every step of the way! Located in Lake Orion, Michigan, we service all surrounding areas. We understand your home is a reflection of you and your unique style, let us help you turn your dreams into a reality!
Our Services

We beautify kitchens and bathrooms with contemporary designs that match your vision of a home. We share a passion for creating unique and creative kitchens and bathrooms. We help you understand all the different options.
We are your best choice if you want to remodel your home and convert it into a place that fits your personal taste. We are well known for our experience and the quality of our work.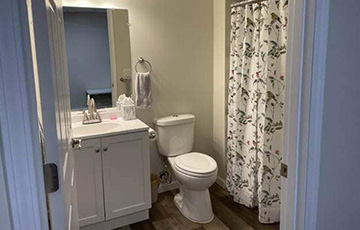 Residential Renovation
What Sets Us Apart

Request A Consultation
Enter contact details here to help us serve you better
A TEAM OF SKILLED & TALENTED CRAFTSMEN,
WELL KNOWN FOR EXPERIENCE & QUALITY WORK
Get in touch with us for a quote.
About Us

Making the construction process easier for you
M2 Contracting Group is your one-stop shop for all your residential renovation projects. We will assist with the entire process of your project, from design to planning, to make your concept a reality, we are your contractors! Our goal is to make the construction process as easy as possible for your family.